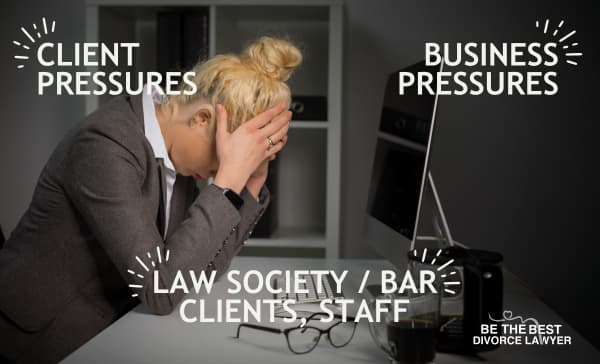 Now, my dear friend, how do you beat that lawyer stress?
Well, here are some of the old glib strategies "self-care" stuff we hear over and over again. We have all heard about these strategies to beat lawyer stres but how many lawyers do you know to implement any of them?
Have a regular exercise routine
Yoga 
A healthy diet 
Meditation
Avoid unhealthy habits (drinking, smoking, taking drugs, eating junk food, bingeing on television), you know the stuff that most lawyers engage in to reduce stress and relax! 
Laugh more 
Connect with others 
Get enough sleep 
Keep a journal 
Get counselling 
Sure we all know this list.
The question is how many of us have the time, energy or inclination to actually incorporate any of this stuff?
Check out If Lawyer Work-Life Balance is actually a myth here.
So, you might be thinking like I used to think "Oh, great, now I am not only completely stressed out, but I get to feel guilty and like I am a bad person because I don't follow the advice that will beat lawyer stress."