By Val Hemminger; Westshore Divorce Lawyer and Creator of Be The BEST Divorce Lawyer.
Hello! I'm Val Hemminger. My absolutely unique newsletter, "Be The Best Divorce Lawyer" is chockablock full of stories, ideas and real life experiences. You are not alone. Being a divorce lawyer can be a tough job. If you are here, you will want to join me. Divorce lawyers everywhere are committed to doing great work, helping our clients, while having a successful law practice ourselves.

Each edition brings you closer to your personal outcomes and is guaranteed to teach you all the things you NEVER learned at law school, such as how to run a profitable business.

Plus you will randomly and unexpectedly receive unique bonus resources to help you in your quest to become a stress-free lawyer with a thriving law practice.
You can read on or join to take advantage of my personal and in-depth. divorce lawyer-driven content, right here and right now...
The first bonus item you receive is my eBook: Your Step By Step Checklist For A Stress-free Trial
(Trial Preparation Steps for Divorce Lawyers)
"Val's resources have meant that my to do list has gone massively down and my client satisfaction is up. Definitely my own stress reduction has been really, really excellent and my clients have responded really well." 
Brogan Pastro, Divorce Lawyer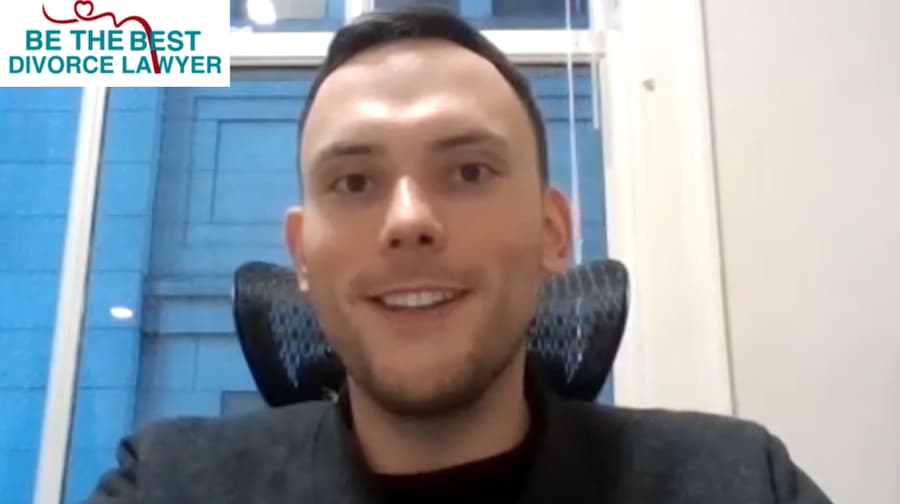 Brogan Pastro
Please enter your details below so we send you the right stuff!
*I'm asking you these questions so I send you the right stuff! All good lawyers ask great questions!! 😉❤️
What if I was to tell you that trials do not have to be stressful and exhausting?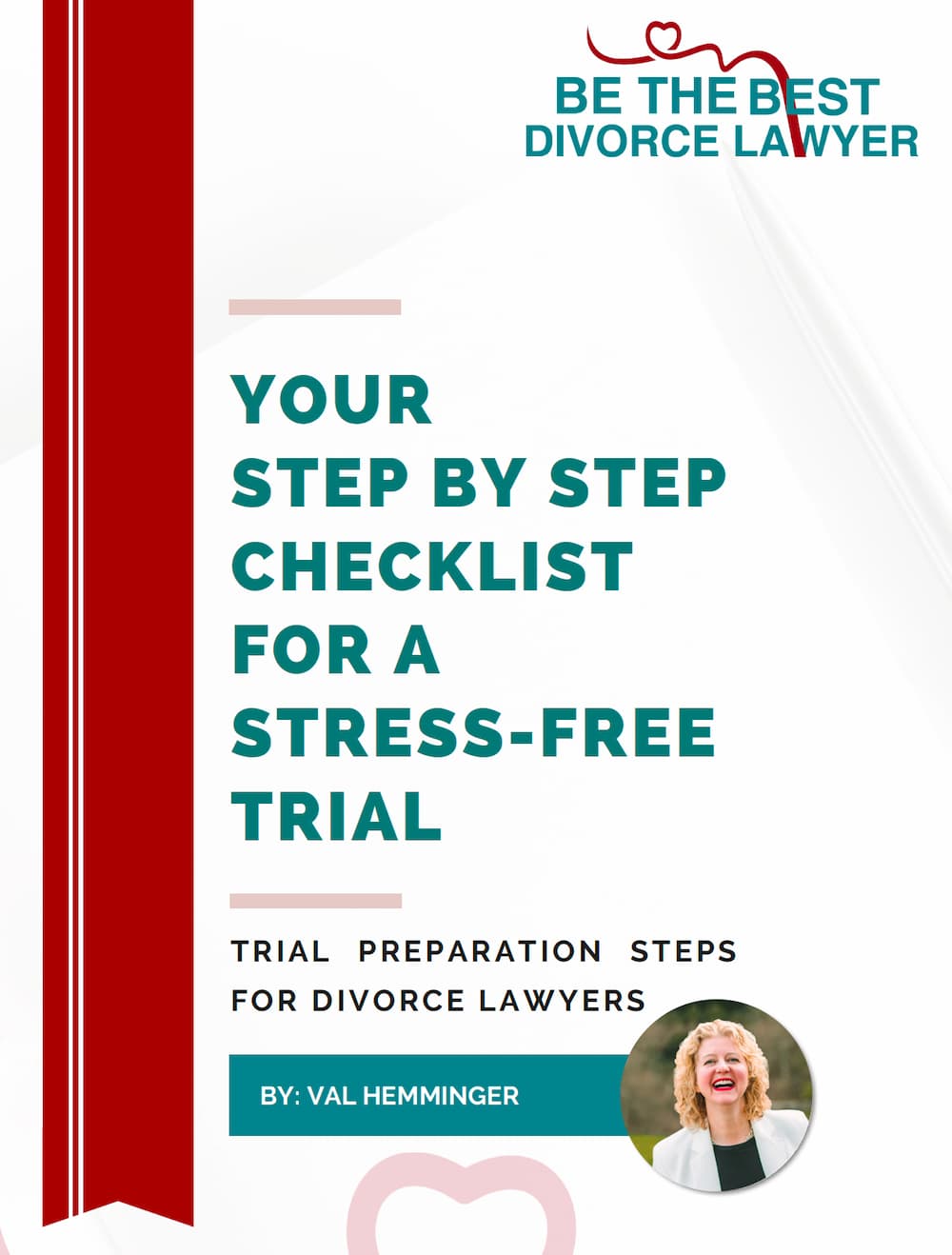 Be well prepared for your next trial without worrying about missing a thing!
In this time-saving and stress killing bonus checklist you will:
Never lay awake again worrying what you may have forgotten prior to your day in court!
Show up for trial ready and well-rested.
Never worry about being embarrassed in front of a judge or colleague because you forgot something.
Inspire your client's confidence.
Be ready to persuade the Judge.
Be the most organized lawyer in the room.
Never again miss an important step.
Start trial with an impressive and well thought-out opening argument.
Start receiving my newsletters with the bonus Stress-Free Checklist, right here.