57% of women and 49% of men will have left private practice, within 5 years of being called to the bar
Why, might you ask?
Lawyers, and divorce lawyers in particular, are leaving the profession in droves. Because a lot of lawyers, particularly divorce lawyers, are stressed, overwhelmed, broke, and have zero time for themselves or their own families!

Being a divorce lawyer is NOT for the faint of heart! As an example, just this past week this is what a colleague said:
"I am broken and just don't have the stomach for it anymore."

Here is the great news . . . this does not have to be you!
There IS a BETTER way.

You can thrive, be happy, be financially successful, AND do great work for clients, and still be a divorce lawyer.
However, because you are here, you might be asking yourself how?! How do I create a thriving law practice and still maintain my sanity?!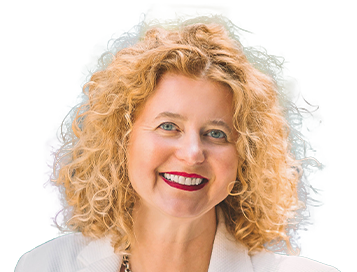 Val Hemminger
Hello! My name is Val Hemminger. I have been a divorce lawyer for over 25 years!
Because of a bad business decision I made in 2009, I became financially stressed, overworked and completely overwhelmed. My life as a divorce lawyer suffered for years.
It was not until I read (literally) hundreds of business and marketing bookings that I uncovered the core secrets to running a successful and thriving law practice.
Now I run a multiple six-figure (and sometimes seven-figure) law practice ethically and I do so without having to do client work on evenings and weekends.
That is why I want to share those successes with you. And the best way I can think of is in this invaluable step by step book: The Divorce Lawyer's Survival Guide.
This is why I created The Divorce Lawyer's Survival Guide!

In The Divorce Lawyer's Survival Guide I take you by the hand, and guide you, step by step to create the law practice of your dreams.
Read this before Going ANY Further... As a divorce Lawyer . . .have you ever said to yourself . . .
"Gawsh this job sucks! This is not what I signed up for . . . I went to law school for this?!"

I get it! I was just like you: overwhelmed, overworked, stressed, and underpaid!
So: How would your life be different if within a few short months you had...
Clients who raved about your work and told everyone they knew!

You collected multiple six-figures ethically and without gouging your clients for fees 

You never worked evenings and weekends EVER again?! 

You always were ready for hearings, mediations, and other negotiations without cramming at the last minute and without losing a minute of sleep!
In fact, where will your life and law practice be a year from now if you continue to work long hours, struggle to get great clients, and continue in overwork and overwhelm?
Here is the sad truth: Sooner or later you will get tired of being overworked, underpaid and stressed…

The great news is that starting right now! (and I mean, RIGHT now) you can change ALL of it . . . and how you do that is by downloading your copy of The Divorce Lawyer's Survival Guide!
You will save valuable time, money, and energy because you will be able to drill down on the strategies that will create your successful law practice without it taking over your life!
Here is the crazy truth:

What got you into law school (aka being smart and hard-working) is not what will make you succeed  
Being a skilled lawyer doesn't translate into making a good living…
Being a great lawyer and running a successful law practice are two completely different skill sets
Your law practice is a business, and, like it or not, you have to learn and apply entrepreneurial skills and strategies to your business that won't waste your time